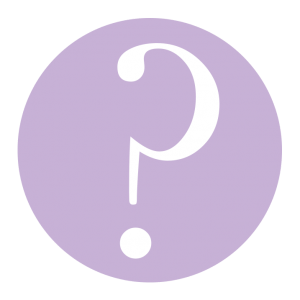 How do I organize a Gift Certificate?
At the top of page is a row of links. Clicking on the Gift Shop then Gift Vouchers. You can then choose which treatment you would like to gift by clicking on the service category. Our site will then take you to all the many options of treatments.By clicking on the treatment you would like to gift the site will take you to the next section where you can add the voucher to your shopping cart. Follow the prompts the website will give you from there as you can pay for it online. The voucher will be emailed to you instantly with a link. Once you click on the link the voucher will open and you can print it out. Once the link has been clicked on  it 1 time it will not be able to open again as the voucher will the be marked as read. You can also forward this email to your friends you would like to gift this voucher to.
What is the dress code?
We recommend that you wear loose comfortable clothing. Your therapist will leave the room as you disrobe and you will lay under a sheet/towel on the treatment beds.On completion of the treatment, your therapist will again step out of the treatment room to allow you to redress. Our therapists are trained in proper draping techniques for your comfort. We issue robes and slippers when you come for a Spa package or more than 2 treatments. Please remove all jewelry before visiting the spa and put your cell phone on silent for complete relaxation without disturbance.
Does waxing hurt?
Many people are surprised to find that it does not hurt as much as they expected it to. It feels like a bandage being pulled off. The pain is minor in some areas and much more painful in other more sensitive areas. The sting lasts a split second, and may feel tender when touched for the next few hours. Your body adjusts with continued waxing, so each session becomes less painful and is finished more rapidly.
How long before hair reappears and how long does the hair have to be before waxing?
After your first waxing, the results can last 3 to 6 weeks depending on the individual's hair re-growth. In most cases the hair growth is minimal during the first week or two and noticeably increases in the third and fourth week. Heat also stimulates hair growth, therefore hair grows quicker in summer than in winter. With regular waxing the length of time between treatments will increase and the hair is generally finer. Eventually some hair never grows back. It is generally recommended that your hair is at least 7 millimeters minimal before you have a wax.
What guidelines should I follow to minimize irritation and possible break-outs after waxing?
Avoid the sun immediately after waxing. Recently waxed areas are prone to Hyper-pigmentation (permanent darkening of the skin) if exposed to the sun.
Avoid heavy exercise for at least 24 hours after waxing.
Avoid saunas, steam rooms, whirlpools and other heated sources for at least 48 hours.
Do not use exfoliating products (AHA's, scrubs, etc.) and loofahs at least 24 hours after waxing.
Avoid tight clothing after waxing, especially in the waxed areas. Tight clothing may cause irritation and ingrown hairs.
Routine waxing helps the skin get accustomed to the procedure and may minimize irritation.
We recommend that you do not wear any foundation after a face wax as it might cos skin irritations and small pimples.
Who can help me to decide how to choose my treatment?
Our Receptionists have all the information needed to help you chose a spa and treatment that will suit you and your needs. They are both very friendly and helpful, and you can be certain to get everything and more that you have asked for.
Is there an age restriction?
Rejuveness Day Spa do not allow children under the age of 12 years at the Spa. If you do bring your kids with you to our Spa it will your own full responsibility to look after them and keep them quiet as to not disturb our other Spa goers.
When should I make my spa reservations?
To ensure you receive all the spa treatments you want, when you want, not only is advance booking suggested, it is highly recommended.  Call 079 813 3009 to reserve your appointments for the day spa.
How do I determine which facial to choose?
The aestheticians at Rejuveness Day Spa are trained to customize each of our facial treatments for your particular skin through skin analysis. This may mean that you do not receive the facial you booked but one rather more suited to your skin type.
What is the Cancellation Policy?
Twenty-four hour (24) notification is required for all cancellations or re-scheduling, after which the full price of the treatment will be charged. If you are late for your session you are welcome to receive whatever time is left in your appointment. Due to our tightly booked schedule, we are generally unable to extend your session beyond your original appointment time. Regardless of the length of the service actually given, you will be responsible for payment of the full service you scheduled.
When not to have a massage?
You should not go for a massage if it can make an underlying medical condition worse, and you don't want to pass anything contagious to the therapist. If you are unsure whether a minor condition should prohibit you from getting a massage. If you have a chronic medical condition, check with your doctor before proceeding.
If you have the following conditions, you should not get a massage.
Fever
Any type of infectious disease
Systemic infections
Sever cold
Fracture, bleeding, burns or other acute injury
Liver and kidney disease
Blood clot
Pregnancy induced diabetes, toxemia, pre-eclampsia/eclampsia. High blood pressure (unless under control with medication)
Heart disease
Cancer
Open skin lesions or sores (therapist may work around them if localized)
Should I take off all my clothes during my treatment?
The therapists use professional draping techniques to ensure your privacy at all times. Although some treatments are best performed with less clothing, every action is taken to ensure discretion. The therapist will leave the room while you disrobe and position yourself for the treatment, but if this would make you feel uncomfortable then you can wear your underwear. The therapist will protect your right of privacy and comfort at all times.
Do we cater for men?
Yes! Although the majority of clients at spa's still do tend to be women, this is a decreasing majority. There is a large number of men who have discovered the benefits of going to a spa to unwind or kick start a healthy lifestyle. This means that a spa can be a great getaway for a couple to relax together and take some time out from daily life.
Are facial treatments only for women?
No! More men are becoming more conscious of their appearance, health and in. Because men tend to neglect their skin, a facial is highly recommended.
Can I go alone?
Yes! A large number of people do go by themselves. It is often the best way to get the most out of your relaxing break, not having to worry about anyone but yourself. Rejuveness Day Spa are used to this and you certainly will not be the only one.
What about my comfort?
At Rejuveness Day Spa all guests receiving spa treatments have not only the right, but also the responsibility to communicate openly with their therapist, aesthetician, and/or nail technician about their service during the treatment. Any special expectations, personal preferences and/or possible concerns about how a treatment is progressing should first be addressed directly with the individual who is providing the treatment during the treatment.
Our spa staff is renowned for their amazing diversity, breadth and depth of knowledge of the healing arts. We celebrate all their varied backgrounds and value their many skills, talents and gifts which they bring to Rejuveness Day Spa. If you have a special request to make your treatment more enjoyable such as dimmer lights, softer music, a lighter or heavier touch, an extra blanket, etc. Please do not hesitate to ask.
If there are certain things you wish your therapist NOT to do such as work on your feet, your face, your abdomen or scalp/hair, please communicate your desires.
In addition, you have the obligation to let your therapist know about any health related conditions that could potentially cause you discomfort or harm during the course of your treatment. This would include, but is not limited to, pregnancy, recent surgeries, diabetes, injuries, high or low blood pressure, heart conditions, and any other allergies
What if I am menstruating? Can I still participate in spa services?
For almost all services that is not a problem.
Will I be able to purchase the products that are used in my treatments?
We carry a full array of professional spa products so you can duplicate the benefits at home. We also ship direct to you should you want to reorder upon returning home.
What if I am pregnant? Can I still come to the spa?
Absolutely! A spa gives you the perfect opportunity to relax. It is safe for you to indulge in a specialized pregnancy massage up to 32 weeks of pregnancy, facials, manicures & pedicures.  It is important to always inform your therapist that you are pregnant before beginning any treatment.
What if I arrive late to my appointment?
Arriving late will simply limit the time for your treatment, thus lessening the effectiveness and your pleasure. You will still be charged the full fee for the appointment.
What if I have some physical ailment, disability or allergies?
Please notify the spa receptionist at the time you are making your appointments and your therapist at the beginning of your treatment. You will be informed if treatments are not recommended.
Are there any rules of etiquette?
Honor the environment with silence; it is one of tranquility and relaxation. Remember that your treatment will end on time so that the next guest is not delayed. The use of cell phones, cameras and electronic devices is not permitted in the spa. Arrive at least 10 -15 min before your appointment time. Don't cheat yourself out of your relaxation time.